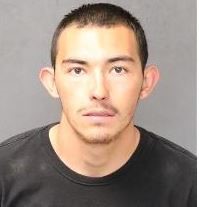 Albuquerque, NM (KKOB) — APD tactical officers arrested Donovan Lopez, 23, and Monica Ochoa, 23, early this morning after detectives identified Lopez as the suspect who fired a handgun during a road rage incident.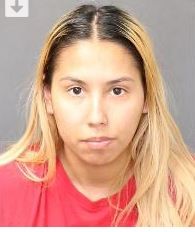 On February 27, 2023 Valley officers responded to an Aggravated Assault call that stemmed from a road rage incident along Interstate 40. When officers arrived, they made contact with the driver who said they were traveling westbound on I-40 and another driver shot into his vehicle during the road rage incident.
The victim was able to provide the make and model of the vehicle as a white Ford Mustang along with the license plate number and detectives with the Central Impact Unit took over the case.
The detective identified the suspected vehicle owner and likely driver during the incident as Donovan Lopez. A photo array with the victim was completed and Lopez was positively identified. On March 15, 2023 Tactical units were called to assist Central Impact while serving the warrant at Donovan's residence at 11417 Linn Ave N.E. While Detectives were conducting surveillance they suspected a female, Monica Ochoa, was likely inside the residence as well. Tactical officers both Lopez and Ochoa into custody. The residence was cleared so detectives could conduct the search warrants on the home and vehicle.

Lopez and Ochoa were arrested and booked on the following charges:

Donovan Lopez 04/1999
Charges: Aggravated Assault with a Deadly Weapon
Shooting at/from a motor vehicle w/o GBH

Monica Ochoa 11/1999
Felony Arrest Warrant – Agg Fleeing

A firearm was not located inside the residence during the search warrant but detectives did locate ammunition, six magazines, one fully loaded magazine, and one partially loaded magazine which were all 9mm rounds