Albuquerque, NM (KKOB) – In 2008, Shane D'Onofrio founded Heroes Walk Among Us, a nonprofit based in Albuquerque whose mission is to get veterans back on their feet. This year, the organization is expanding to a new location with more services than ever. The roughly 9,000-square-foot building located on San Mateo and Trumble near the VA Hospital is split up into three sections. The first features a 1950s-style café and barbershop with pool tables, TV screens, couches, and a gift shop. The second section features an office space where veterans can use computers and sign up for free mental health and financial help. The third section acts as a thrift store and needs space where veterans can come to get back on their feet with new clothes and even groceries. It's estimated the state of New Mexico alone has more than 150,000 veterans, many of whom served during the Vietnam war. But D'Onofrio is not just focused on the older population. He is also looking out for younger veterans. "A lot of them get lost," he says, "they don't know where to go or what to do when they become a civilian. That can lead to them getting on the wrong path. So we teach them all those life skills they maybe didn't learn when they were in the military."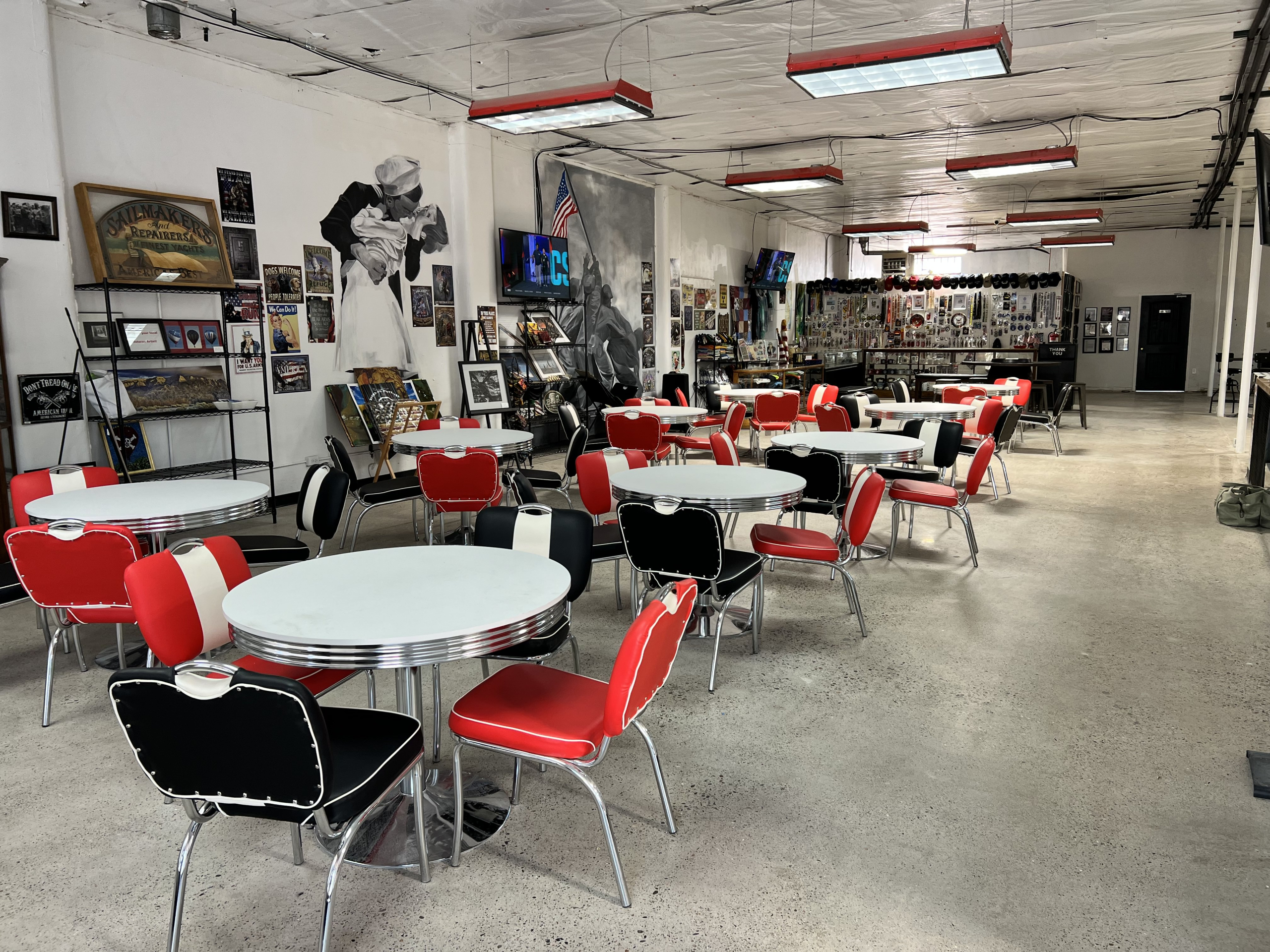 Jean Carlos Hernandez, the café Manager at the new HWAU headquarters, says he chose to work there because the mission is close to his heart. "My father is a U.S. Army veteran. He served for 23 years in the Army and I know the trials and tribulations and just how hard it is for them to adjust to being a normal citizen," he said. Like many veterans, Hernandez's father struggled with addiction before getting clean decades after he received his discharge papers. He says by working with HWAU, he knows he can have an impact on other veterans to help them avoid a similar path. "I'm sure if my dad had something like Shane has here, he would have gotten out of that addiction way sooner," he said. 
The wrap-around services provided by HWAU aim to help steer struggling veterans to a self-sustaining path by offering a community of people who understand, free legal advice, financial counseling, and even mental health help. The organization is planning a soft opening for their new location next month. Its founder says they are always looking for more volunteers, and to grow its community of local vets.