(Santa Fe, N.M.) KKOB — When Alex Herold's mom, Patti, was diagnosed with brain cancer in 2008, she came home to care for her. She made her home as accessible as possible, but getting dressed and finding clothing that made her feel beautiful while being functional was really challenging. As a former New York fashion businesswoman, Patti couldn't stand the thought of an ugly accessory or clothing she didn't feel good in. She was frustrated with the lack of options available, and with her identity and self-expression wrapped up in her fashion, it made her feel trapped.
Alex also had a cousin named Ricky who needed adaptive clothing but was often stuck with basic and boring choices that didn't allow him to express himself. Alex knew that Patti and Ricky couldn't be the only ones experiencing the frustrations that go along with an adaptive lifestyle, so she had an idea. What if, instead of people having to scour big box stores and the far stretches of the internet to track down fashionable, functional clothing, there was a one-stop-shop that made picking out shoes, clothing, and accessories fun again? She then got to work creating her business, Patti & Ricky.
A locally owned business run out of Santa Fe, New Mexico, Patti & Ricky helps people with chronic conditions and disabilities find autonomy in their fashion through an online Adaptive Fashion Marketplace. Each in-store item was curated with Patti and Ricky in mind, ensuring a fun, fashionable, and functional pieces are delivered to clients all over the country. Each year, 10% of Patti & Ricky's profits are donated to non-profit organizations that support inclusion and provide access for individuals with disabilities and chronic conditions.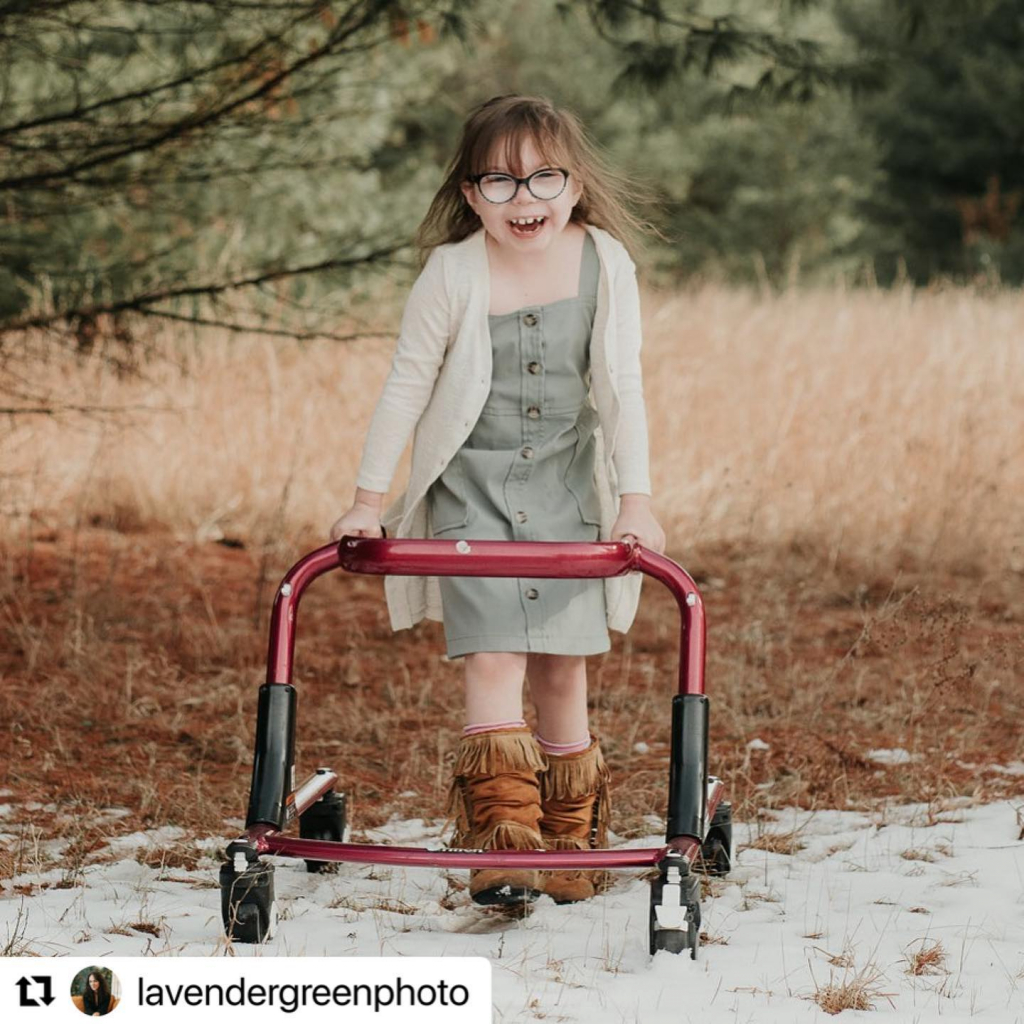 That's something 8-year-old Dylan's mom, Elizabeth, says brings the whole shopping experience full circle. Dylan has a mitochondrial disorder that affects her mobility, and her overall development. She needs special shoes that fit over her orthopedic inserts, but the shoes that work aren't always very fashionable. That's why she uses Patti & Ricky, to find cute shoes that match all of Dylan's colorful outfits. "She just loves picking things out now. She starts with her shoes and works her way up, and she's so proud of herself when she puts together something cute," Elizabeth said. Dylan also has a feeding tube which requires a backpack. Elizabeth says the packs made for feeding tubes look very medical. They're not something a little girl wants to go to school with. But thanks to Patti & Ricky, Dylan now has a cute fox backpack that holds her medical supplies and connects to her feeding tube easily.
For kids like Dylan who need specialized clothing, having options that look like regular clothing is important. It helps them live life confidently, with gusto, and without having to sacrifice their sense of style or their personality for functionality. Now, major companies are taking note. Patti & Ricky was recently featured on QVC, something Alex says makes her very excited. "To be able to help people feel good about what they're wearing and using each day, that's what makes this so special."
To shop at Patti & Ricky, click here.